The decision to sanction a major league match in Brazil last week despite the fact that half of one club's members had tested positive for coronavirus has emphasized the difficulties of football's return in a nation with the pandemic remaining uncontrolled.
Last week, the Palmeiras-Flamengo match was postponed after the Rio club said 16 players, the coach, team doctor, and other coaching staff members had coronavirus.
However, just minutes before the planned kickoff, a more senior judge struck down that postponement and ordered that the match must take place.
The match, in which Flamengo had to replace many regular players with a host of reserves, started 22 minutes later then schedule and ended up with a draw of 1-1 in front of no spectators at Palmeiras' Allianz Parque.
But the on-off debacle that stunned a lot of observers threatened to destroy the  weak consensus behind the return of football in the country.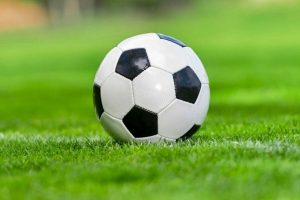 Much criticism was pointed at Flamengo, one of the clubs having pushed for the sport's quick return amid the health crisis.
The club got the suspension order to suspend the game in a civil court, a practice frowned upon by the football community.
Some clubs said that if Flamengo had managed to suspend the game, the remaining league program should be halted.
Meanwhile, others criticized Palmeiras for insisting the game against one of their rivals go ahead.
It was not easy for the Brazilian Football Confederation to allow the situation to deteriorate to the point in which judges were deciding on which games be held.
Above all, the chaos called into question the wisdom of resuming the sport in South America.
The restarting is contentious in a region with hundreds of people still dying every day due to the pandemic.
There have been over 140,000 people who have died from the virus in Brazil, more than in any country around the world, except the United States. Colombia, Peru, and Mexico have also been badly affected. Only Venezuela, Argentina, and Bolivia have yet to resume their domestic leagues.