Fans and teams at the 2021 Arab Cup will have the chance to enjoy what the host country Qatar has to offer ahead of 2022 FIFA World Cup.
FIFA president Gianni Infantino has confirmed the 22 teams that will participate in the 2021 FIFA Arab Cup, which will take place in Qatar next December.
Infantino showed he's excited with the considerable number of the teams that will join the tournament with most of the competition to be played in the World Cup stadiums from 1-19 December, 2021.
The FIFA president expressed that the competition will give the chance to over 450 million Arabs to meet together under one flag as well as showed his confidence that the event will make fans excited for the first-ever FIFA World Cup to take place in the Middle East in 2022.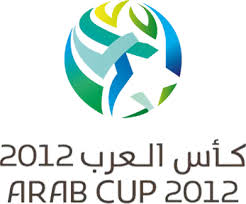 Regarding the Arab international teams' participation, president of the Qatar Football Association, Sheikh Hamad Bin Khalifa Bin Ahmed Al Thani, underscored Qataris' aspirations to welcome fans and the 22 teams that will take part in the FIFA Arab Cup, and expressed that these teams will be among the few teams that will be able to experience the headway made to prepare for the FIFA World Cup in 2022.
The Qatar Football Association's president added that the guests attending at the competition will have the chance to enjoy an atmosphere like what is in the 2022 World Cup. The tournament will be the ideal opportunity to test the operational layout of the stadiums and to improve fans' experience.
The Qatar Football Association, FIFA, and the Supreme Committee for Delivery and Legacy have assumed the organizational duties for the Arab Cup with schedule following similarly to that of 2022 World Cup and the final also taking place on the same date, December 18, exactly one year before the World Cup final in Doha.