The Premier League and its clubs have called on the Government to stick to their plan of allowing supporters to come back to stadiums from the first day of October, just twelve days from now.
The Government had suggested 1 October as when supporters might be allowed to return to attend sporting events. The Premier League clubs want a commitment that it will be stuck to. According to a Premier League statement issued on Thursday, safety remains the top priority and its clubs reiterated their commitment to making sure that the league's stadiums will be among the safest public places thanks to its using a wide range of mitigation measures.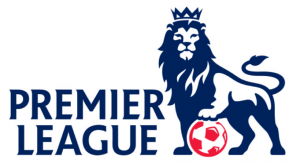 The clubs will launch a range of standards to deliver secure, safe environments for supporters. They also reaffirmed that the loss of match-day revenues is causing a deep impact on them and on the football pyramid as well as local and national economies. Considering the high safety standards which will be set by the League and the relevant public authorities, the League and its clubs call on the Government to remain committed to the date 1 October for the controlled return of spectators to stadiums.
A leaked letter on 14 September, from Media and Sport to fellow Conservative MP, former Sports Minister Tracey Crouch, and Nigel Huddleston of the Department of Culture, confirmed that the plan remained to stick to the date 1 October. Huddleston wrote to Crouch that he knows how important it is for the clubs and the players for whom paying fans are vital. Subject to public health conditions, they hope to open elite sports fixtures consisting of the National League for socially distanced fans under COVID-secure conditions from the first day of October. How this may look is unclear, with the Times reporting that it might be somewhere between just 1,000 and 2,500 spectators that would be allowed in the Premier League grounds at first.