FIFA has recently announced that The Best FIFA Football Awards 2020 will be held on 17 December. With health precautions and FIFA's guiding principle that public health comes first, they have come to the decision that the ceremony will be held as a virtual event only.
With health being the top priority, the protagonists of the sport have taken on bigger responsibility, not just as players, but also as role models who give hope to communities and share messages of unity amid the ongoing global health crisis.
Thanks to a combination of hard work and solidarity across football world, following the safe resumption of competitions, our sport has offered a rare source of comfort and joy to many. It is important that FIFA honor these achievements in this extraordinary year.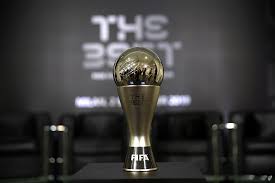 This year's awards
The Best FIFA Men's Player
The Best FIFA Women's Player
The Best FIFA Men's Coach
The Best FIFA Women's Coach
The Best FIFA Men's Goalkeeper
The Best FIFA Women's Goalkeeper
FIFA FIFPRO Men's World11
FIFA FIFPRO Women's World11
FIFA Puskás Award
FIFA Fair Play Award
FIFA Fan Award
Another thing that remains the same is how The Best incorporates the views of four pillars of the world of football. The recipients for the top player and coach trophies in both men's and women's football will be determined with a voting process including the captains and head coaches of all national football teams in the world, submissions from a group of over 200 media representatives, and an online ballot of fans.
In addition, while The Best Men's Goalkeeper and The Best FIFA Women's Goalkeeper in 2019 were selected by a dedicated panel, this year, the outstanding figures between the sticks will be crowned by coaches, players, journalists, and fans, too.
Voting will begin on November 25 and finish on December 9.