When it comes to football, the king of sports, the role of goalkeeper has become more and more important to start moves as well as provide the last line of defense in the modern game. So, who are the top three goalkeepers right now?
1. Alisson Becker (Liverpool)
If a football club needs someone to stop that rocket heading into the top-right corner, Alisson Becker is the goalkeeper of their choice. If your defender under a bit of pressure from a couple of pressing attackers, just knock out back to Alisson and he will calmly switch play.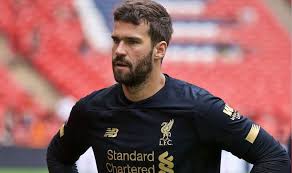 However, what really makes him stand out is his uncanny ability to keep Liverpool alive in the most important games. Dating back to his performance against Flamengo in the Club World Cup final, or his 91st-minute stop to deny Arkadiusz Milik in a Champions League group stage decider match with Napoli last season. Liverpool couldn't win those competitions if they didn't have Alisson pulling off those defining moments.
2. Jan Oblak
Despite his pass completion rate of just 54.99%, Jan Oblak is still deserved the number two position in this list since he is the greatest shot stopper on the planet right now. Atletico Madrid don't require a goalkeeper to squeeze up behind a high line but need someone to claim crosses and keep the ball out of the net. And Oblak is the best suited to that team.
3. Manuel Neuer
Neuer has redefined his position more than any goalkeeper over the past decade. It can't be denied that he had a poor showing at the 2018 World Cup, however, we need to be honest that the entire German squad was a joke in that tournament. The Bayern Munich No.1 can be counted on in the very biggest moments, which makes him become a colossus between the sticks for Hansi Flick's men.